Newark Sucks
I'm back in Katy today for the first time in what feels like forever. Technically, I came home last Monday, but in truth I only really slept here for the night; I drove home from Florida, slept and then woke up to go to the airport for UFC 159.  And now UFC 159 is over, and I'm gone from Newark, and I'm so happy. Not just to be home, but just to be away from Newark. That's...
A Complete Dismantling of Livestrong and Lance... →
This is an incredible read.
Whole30: Week 1 Reflection Worksheet
So I'm 7 days into my Whole30. I've made it a lot further than I thought I would, and certainly a lot further than others thought I would. Things I've noticed thus far: I'm certainly smaller, though I don't know how much smaller because I can't step on the scale or measure myself during these 30 days. But I can tell all the same. My skin is also clearing up,...
Whole 30, Day 2
According to the email service I signed up for from the purveyors of the Whole 30, Day 2 is when things start to get harder. But for most of the day, I was fine. It wasn't until I tried sleeping last night that I started waking up with dreams of unhealthy foods and drinks. That's normal, at least according to the day 3 email. Today is supposed to be pretty crappy. I'll feel...
Whole 30, Day 1 Recap
This sucked. It's not that I can't go a day without drinking beer or eating crap foods, because I most certainly can. It's the knowledge that I have 30 days ahead of me where I can't drink or eat crap foods that's the hardest mental block to overcome. I didn't feel great this morning, but all of the Whole 30 literature says it takes 2 weeks to really clean out...
And so it begins
Today is the beginning of my Whole 30. No idea how this is going to go. The first thing to do today was to weigh myself. As part of the Whole 30 process, I'm not allowed to weigh for the next 30 days, but I'm supposed to weigh once before and once after.  Current weight is 200 pounds, which is to be expected after I drank beer the past couple of days. But the point of the Whole 30...
It Starts with Food →
This is the foundation of the Whole 30 that I'm doing. It's an awesome book that does a stellar job of describing things with a science background, but in a way that everyone can understand them.
Whole 30, Day Zero
My Whole 30 starts tomorrow. Today is a day of preparation, because there's no way I can go into this with my eyes shut and still actually finish it. To that end, today consists of: Cleaning out fridge/pantry. Throwing literally everything away except a few vegetables. Starting clean here. Filling out my Whole30  goal sheet. I did this first thing this morning. There are some very...
Whole 30
Next Monday (October 1st), I will begin my first Whole 30.  For a description of the Whole 30, check this out. Essentially, what I'm looking at for October is a month of strict Paleo eating with zero sugars and zero alcohol. And that means zero of the delicious Octoberfest beers that bring me so much joy. This isn't going to be easy. But I'm telling as many people as possible...
8/2/12
"Tumilson" 8 rounds for time - 200m run - 11 dumbbell DL burpees Time: 24:56 (35)
7/30/12
Warmup: 4 sets LSIT's, max WOD: 18 minutes, AMRAP - 5 pushups - 10 lunges - 15 situps Score: 12x20  Cooldown: Long run Notes: My LSIT's currently look more like NSITS, but that's fine. This was my first time doing them and I think I averaged 15-17 seconds on most of them. My triceps were completely blasted by the time we finished, and then we had to go into the pushups in the...
7/26/12
Warmup: Deadlifts 3x3x3x3 Weight: 155, 205, 235, 255  EMOM (Every minute on the minute), 12 minutes 4 deadlifts, 6 box jumps (20") Weight: 175 Notes: I love deadlifts. They're my favorite lift so far. Since starting Crossfit just over a month ago, I've improved my 3-rep deadlift from 205 to 255, and I think I could probably do a one-rep max of 300 or maybe more. This workout...
7/24/12
10,9,8,7,6,5,4,3,2,1 Dips (blue band) Weighted Lunges (30lbs) Time: 11:25 Weighted bear crawls Rocker situps Notes: This one was tough. I think I also realized that my grand idea of going five days a week starting immediately probably isn't going to happen. I need to go Monday/Tuesday/Thursday/Friday for a couple of weeks and work my way up, because otherwise I don't think...
7/23/12
For time: 400m run 21 toe to bars, 21 box jumps (20") 200m run 15 toe to bars, 15 box jumps 200m run 9 toe to bars, 9 box jumps 400m run Time: 17:28 Notes: After taking most of a week off, this one sucked. But it was good to get back in the swing of things. Today marks my transition to daily WOD's, so I should start seeing bigger results even quicker.
7/13/12
4 rounds 400m run 20 dumbbell press (30) 40 lunges My time: 20:18 Planks: 30 seconds left, center, right x 2 
04.09.2012
20 minute AMRAP 18 box jumps (24 inch) 15 KB swings (25 pounds) 12 pullups (green band) This one hurt, mostly because I missed all of last week due to being in Vegas. I ended up doing 5 rounds with an additional 8 box jumps thrown in at the end. Looking forward to getting back in the swing of things and really reaching the goals I've set for myself.  
The great Crossfit replacement
No, I'm not giving up Crossfit.  But I'm not attending while here in Las Vegas. Luckily, I was able to replace it with another grueling workout: I trained with UFC stars Joseph Benavidez, Mike Pyle and Alan Belcher as well as Strikeforce heavyweight Daniel Cormier. I was doing okay until Cormier's session, which was the last of the day for me. He paid special attention to me...
Day 6
The Baseline: 500m row 40 squats 30 KB swings 20 KB pulls 10 burpees Time: 6:18 12 min amrap -10 box jumps -10 ab mat situps -10 lunges Total: 6x5
1 year ago today
1 year ago today, I was 239 pounds. On the scale this morning, I weighed 204. Half of this weight loss happened early in the year, and the other half has occurred in the last 12 days since I started doing Paleo and Crossfit.  Can't wait to see what this number looks like in December.
Day 5
WOD: Deadlift: 3x3x3x3 up to max for 3 reps My max for 3 reps: 225, though I could have gone higher easily, especially for only one rep  Alternating EMOM (every minute on the minute) 14 minutes 5 Deadlift @ 70% (155) for 1 minute AMRAP (as many reps as possible) Burpees for 1 minute: 57 total NOTES: As noted above, I think I could have gone much higher on my 3-rep max on deadlifts. But I...
Day 4
WOD: Hang clean, Thrusters, Burpees  Reps: 5 rounds of 7 reps each Weight: 75 Time: 14:24 Body weight: 207  This one was ultra-painful. Probably the most tiring overall workout I've done in my entire life. Could barely move for a few minutes after finishing.
WOD: Clean and Split Jerk
Warmup: 5-5-5-3-3-1-1-1 escalating weight to max Max attained: 135lbs, but could have gone 20 pounds more I think WOD: 20 minutes of interval lifts. Every minute, did one clean and split jerk at 80% of max Notes: This was a fun and exhausting workout. My arms are dead to me. But what an amazing strength workout this was.  I've also successfully eaten clean for a week, doing a Paleo Zone...
Day 3
Today was my third Crossfit workout, since I'm on a M-W-F schedule.  5x5 Dips: Did these using no bands on 1, red bands on 3 and red+blue bands on 1.  Slam ball burpee time ladder: This sucked. I was not prepared for it. I made it to 7 rounds, though. Weight: 207
Crossfit, Day 1
Did my first real Crossfit workout this morning. It was tough. My goal for 2012 was to get to 170 pounds by Christmas. I kept starting and stopping different workouts and diets, but that all changes today.  Since I'm not using my Tumblr for anything else right now, I'm going to keep track of my workouts, diet and weight. I'm terribly out of shape right now, but that will not be...
Sweet Jesus
I haven't written anything here in a long time. I need to change that. But no promises.
Dedication.
I love my job. I want to get more immersed in what I do, and there's no reason I can't. I have nothing but time, nothing but space and freedom to get better at what I do. It's time to stop being lazy. Not that I'm lazy in a general sense, but in a specific, mixed martial arts-related sense. I'm not waiting for 2012 to start, because New Year's resolutions are...
The Spiritual Jon Jones →
I wrote this piece last week. When I originally had the idea a couple of months ago, I had a grand vision in my head for what I wanted it to be. I wanted a long, exploratory piece that really showed a side of Jon that is rarely written about.  It ultimately did not end up being what I envisioned, and I'm fine admitting that. Because of time constraints (I started way too late), I hit what I...
Back to Canada
I love Canada, so I'm pretty pumped to be heading back to Toronto tonight for UFC 140.  Not particularly excited about the red-eye flight, but all will be well once I've had some poutine and those amazing gyros from the tiny shack next to the Westin hotel. I'm going to update the blog more often, mostly because James Law is challenging us to update every day for 30 days. I...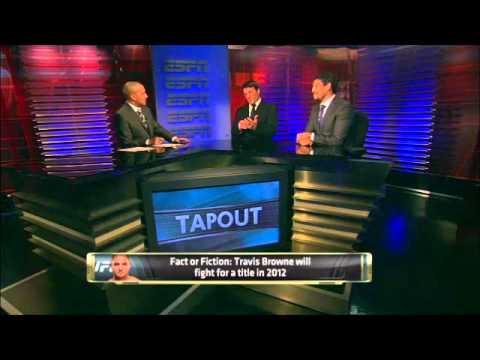 Brutal Honesty →
Michael Arrington – the founder of TechCrunch – has a new blog over at Uncrunched.com, and it's worth a follow. In this post, Michael talks about brutal honesty in interviews and in trying to uncover the real answer to a question.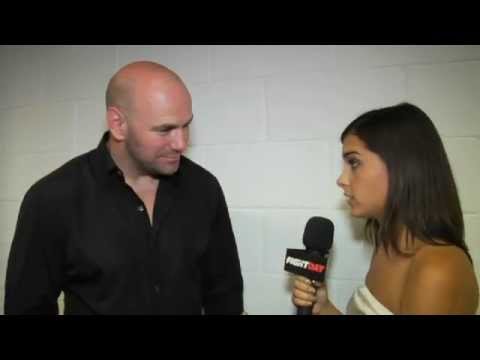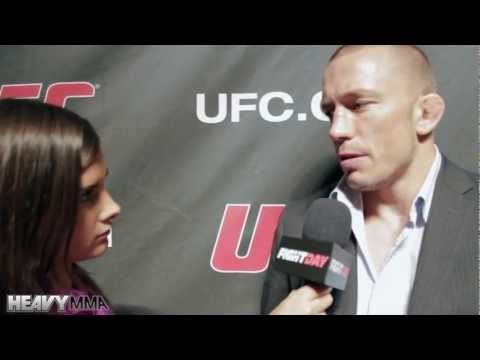 Going Home
I am looking forward to October. I've been home once since I moved to Vegas, and it was fun, but I was only home for a few days. With the UFC going to Houston for UFC 136, I'll be able to go home for event week and then stay as long as possible the following week, and it won't cost me a dime of my own money. I'm not traveling in August. Too much to do here in Vegas, and...
Sometimes I'm A Moron
So I get to the airport yesterday. Checked in at the airline counter with my passport. From there, everything is kind of a blur, but when I got to security, I couldn't find my passport. They let me go through with my driver's license, though, so everything was good. I figured I put it in my bag. Nope. Wasn't in my bag. Nor my suitcase, nor the camera bag. I emptied out the...
Anonymous asked: What are 3 of your favorite fights in recent memory? ~JOJO
andreaj73 asked: How did you choose your current profession?
ryanloco asked: Tell me what you think about me in 1500 words or less. Go!
Anonymous asked: Why is Erik Fontanez so damn sexy?
Anonymous asked: How does Carmouche's performance against Coenen change your perception of how Tate will do in the eventual title fight?
Anonymous asked: whats your take on Fedor's stumble? is it a big concern or will it help him come back stronger?